Children have a natural affinity for unraveling riddles. According to psychologists, riddles tailored for children serve as more than just a delightful pastime; they are a brilliant means to enhance memory, foster logical thinking, and indulge in quality bonding with your little one.
When children engage with riddles, they organize their knowledge about the world, sharpen their ability to draw conclusions, and most importantly, have a blast in the process. We have curated a collection of the finest riddles for children, designed to captivate toddlers, preschoolers, and schoolchildren alike. These riddles delve into the realms of nature, animals, and the intricate structures of the world that surrounds us. They promise not only amusement but also valuable family time.
In the selection of riddles, it's crucial to align them with the child's age and interests. Opt for riddles that challenge without overwhelming, allowing your child the space to ponder. Should a solution prove elusive, offering gentle hints can guide them, and only if all else fails, reveal the correct answer while elucidating the riddle's conditions.
Riddles for children 3-4 years old
Here is a ball of needles.
Rolled up onto the threshold.
Beady eyes look,
they want milk.
(Hedgehog)
It's easy for us to recognize him,
It's easy to recognize him:
He's tall
and sees far.
(Giraffe)
She buzzes economically and
flies quickly to her home.
She gave people delicious honey,
and her name is…
(Bee)
The fur coat is gray for summer,
for winter – a different color.
(Bunny)
At night he doesn't like to sleep,
he wants to go for a walk.
He drinks milk from a bowl,
This is our home…
(Cat)
The red-haired cheat,
cunning and dexterous,
got into the barn and
counted the chickens.
(Fox)
What kind of fruit has ripened in the garden?
Bone inside, freckled cheeks.
A swarm of wasps flew to him –
Sweet soft…
(Apricot)
The green house is a bit cramped:
narrow, long, smooth. Round kids
are sitting side by side in the house . In the fall, trouble came – The smooth house cracked, The round kids galloped in all directions .

(Peas)
I'm friendly with my hair,
I put it in order.
I am grateful for my hairstyle,
and my name is…
(Comb)
The wheels move smoothly
if you pull the rope.
(Machine)
Look, girlfriends,
the toy has wheels.
I put the doll in it
and roll it around the room.
I'll be a pretend mom,
I'll cradle the baby.
(Stroller)
I bake Easter cakes
from sand, without an oven.
I fill those dishes
with sand-dough.
And fish and ducks come out…
Very interesting!
(Molds)
The grandmother pulled, the grandfather pulled,
But she sat tightly,
And then they called their granddaughter,
The cat and the dog, Bug,
They called the mouse to the neighbor,
They pulled out together…
(Turnip)
It was mixed with sour cream,
baked in a hot oven,
it ran away from the window,
and ended up in the fox's mouth.
(Kolobok)
Who never gets tired of loving,
bakes pies for us,
delicious pancakes?
This is our…
(Grandmother)
Get in, I'll give you a ride!
I'll jump you down the hill.
We are in the snow early in the morning,
moving quickly towards…
(Sankah)
Riddles for children 5-6 years old
Who sits at the patient's bedside?
And he tells him how to be treated.
For those who are sick, take medicine,
for those who are healthy, go for a walk.
(Doctor)
Even at night or during the day
they fight fire.
In a helmet, like a glorious warrior,
he hurries to the fire…
(Firefighter)
In reality, not in a dream
Flies in the heights.
Flying a plane in the sky.
Who is he, tell me?
(Pilot)
As soon as the bell rang,
the lesson began in the classroom.
The student and the parent know –
Will teach the lesson…
(Teacher)
I'm ready for training starts,
I'll be sitting down soon…
(Desk)
On the page of the ABC book
Thirty-three heroes. Every literate person knows
the sages-heroes .
(Letters)
Explains to pedestrians
how to cross the road.
He lights the signals,
Helping us on our way.
(Traffic light)
What rises above the forest and burns without fire?
(Sun)
Without arms, without legs,
But he opens the gate.
(Wind)
Soft, white fluff falls from the sky in winter
and circles above the earth …..

(Snowflakes)
On the wall in a prominent place,
Gathers the news together,
And then its residents
Will fly to all ends.
(Mailbox)
He washed away the traces of
Tuzik and Murka,
Filled the bucket
at the porch in an hour, The roof and plaster
in the house got wet, And in the sun's sky the light went out!


(Rain)
There is a mountain in the yard
and there is water in the hut.
(Snow)
Oh, don't touch me!
I can burn you without fire.
(Nettle)
It flies without wings,
hurries without legs,
and sails without sails.
(Cloud)
Riddles for children 7-8 years old
Seven brothers follow each other.
One will never bypass the other.
(Days of the week)
A red-hot arrow felled an oak tree near the village.
(Lightning)
With it it is easy to catch up with a fox,
a wolf, a hare and a titmouse,
preserve the forest landscape,
clouds in the sky above the pine tree,
through an attentive peephole –
just click once!
(Camera)
The bear crawled out of the den,
Mud and puddles on the road,
A lark trilled in the sky
– He came to visit us…
(April)
He loves to plunge into water,
he loves to dress in colors,
and then he jumps into my album!
And painted the flower.
(Brush)
If
you went on a hike with your true friends,
I'll tell you for sure about him:
He won't let you down.
He will show us the right way home,
The arrow will show us the north.
(Compass)
Russian beauty
Stands in a clearing
Wearing a green blouse
and a white sundress.
(Birch)
I saw such a flower –
Golden Rim.
He sat in the grass for a long time,
became gray and flew away.
(Dandelion)
Above the river, across,
the Giant lay down stretched out. He allowed me to walk
across the river on my back .
(Bridge)
The white pebble melted and left marks on the board.
(Chalk)
I'm sitting in my school bag, I'll tell you how you study.
(Diary)
In the sky, star fountains
blossomed like tulips.
They twinkle in the heights,
Happy New Year.
(Firework)
They wear red berets,
they bring autumn to the forest in summer.
Very friendly sisters –
Golden…
(Chanterelles)
He puffs like a steam locomotive,
holding his nose up.
Make some noise, calm down –
Invite the seagull to drink.
(Kettle)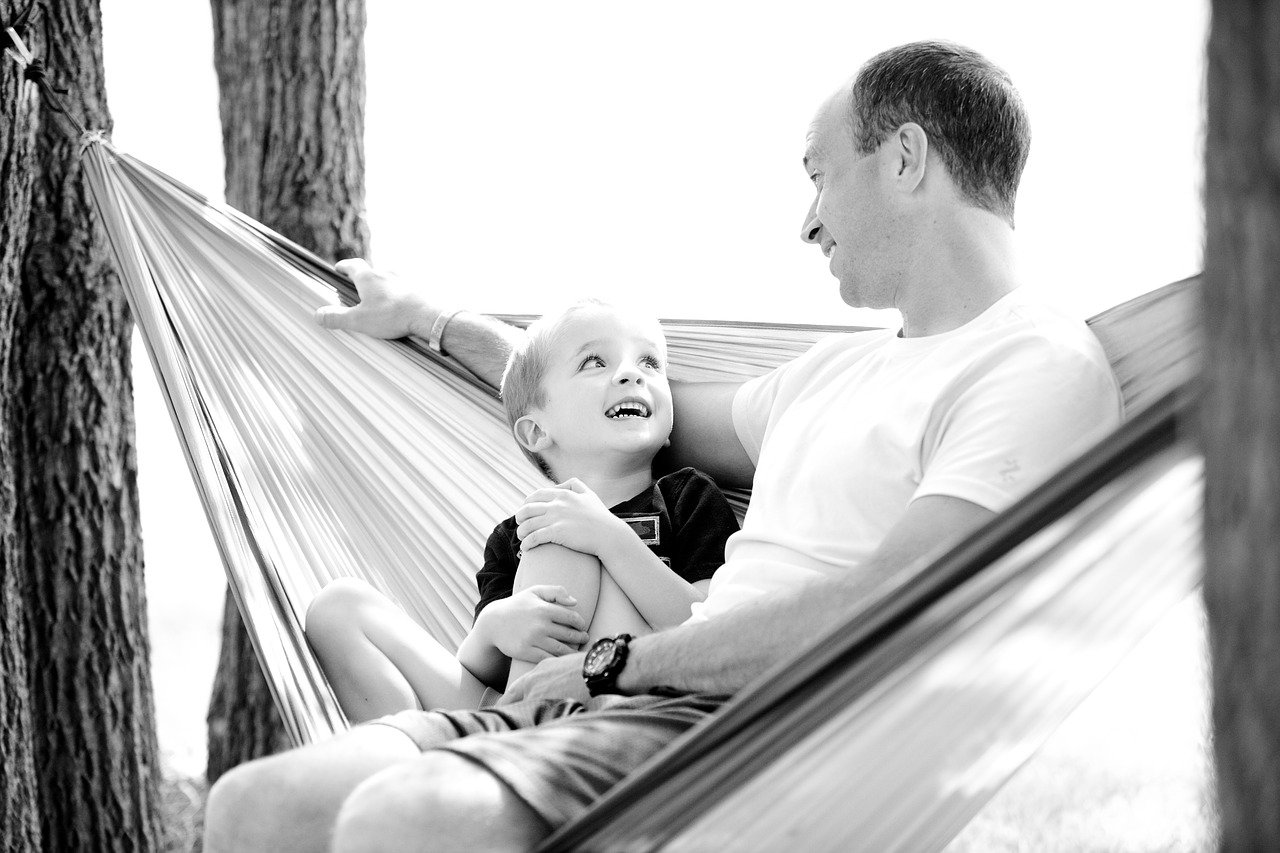 Riddles for children about nature
White grains strewn the entire yard.
Maybe collect it all with a bucket?
No, that won't work – just take it, It
immediately disappears so that you won't find it.
I was very happy with that magical cereal.
I told the guys what it was…
(hail)
A stream of water is pouring from the sky,
People and gardens are getting wet,
All the houses and yard are getting wet,
The chain watch dog is getting wet.
What's happened? What's happened?
Maybe the sky is angry?
Wait a minute to draw a conclusion,
It's just the third day…
(Rains)
The rain drizzled all morning,
It just stopped, I hurried
for a quick walk,
To see all my friends.
It's okay that along the way
I immediately got my feet wet.
In the yard with friends,
together we measured…
(Puddles)
He is both in summer and winter –
Between heaven and earth.
Even if you go to him all your life,
He will always be ahead.
(Horizon)
A river runs across the plain,
it is beautiful and deep.
Where does this noisy stream come from?
The beginning of the river is called…
(Source)
Riddles for children about fairy-tale characters
They were waiting for mother with milk,
And they let a wolf into the house…
Who were these
Little children?
(Seven kids)
As a child, everyone laughed at him,
They tried to push him away:
After all, no one knew that he
was born a White Swan.
(Ugly duck)
While eating rolls,
a guy rode on a stove.
I rode around the village
and married the princess.
(Emelya)
Near the forest, on the edge,
Three of them live in a hut.
There are three chairs and three mugs,
three beds, three pillows.
Guess without a hint,
who are the heroes of this fairy tale?
(Three Bears)
The beautiful maiden is sad:
She doesn't like spring,
It's hard for her in the sun!
The poor thing is shedding tears!
(Snow Maiden)
He treats small children,
Heals birds and animals, The Good Doctor
looks through his glasses …
(Aibolit)
Riddles for children about objects
Take me in your hands,
start jumping quickly.
One jump and two jumps,
Guess who I am, my friend?
(Jump rope)
I'm in a hurry for the holiday,
I'm holding them by a thread:
Red, yellow, blue –
Floating above my head,
There's nothing better for the kids
than the airy ones…
(Balls)
And at the dacha sometimes
trouble may occur.
You'll break your knee if
you don't find something more useful!
Even if it burns a little,
it will help…
(Iodine)
I fly lighter than feathers,
I sow brighter than the rainbow.
Expanding in size
Because I…?
(Bubble)
Pop – and the candy shoots like a cannon?
It is clear to everyone: this is…
(Clapperboard)
I'll let you into anyone's house.
If you knock, I'm glad to hear the knock.
But I won't forgive one thing –
If you don't give me your hand.
(Door)
It will lie unnoticed
all day in your pocket.
If you come home without it,
you won't get into the house.
(Key)
The wooden road
goes uphill.
Every step is a ravine.
What kind of road is this:
Whoever walks along
it is lame?
(Ladder)